Food waste and hunger facts
15 Mar 2017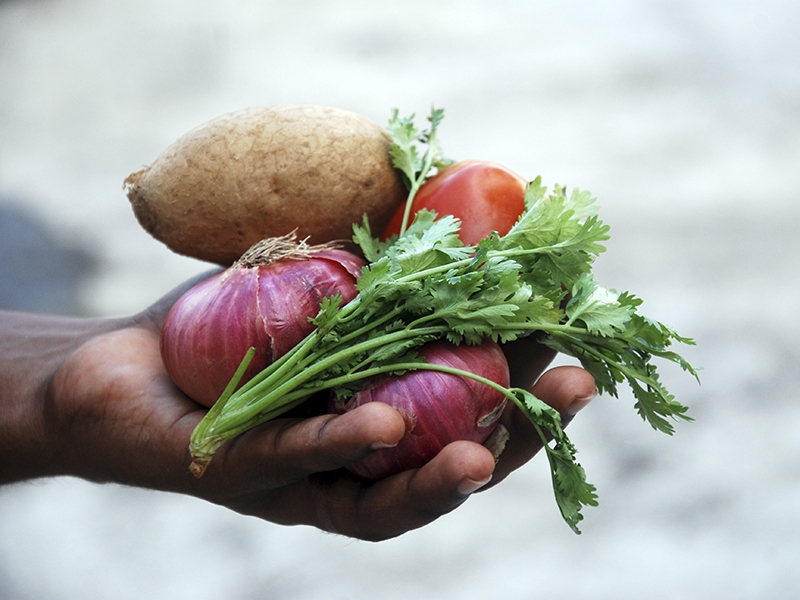 Here are some stats and figures from around the world and the UK that demonstrate the challenge we face.
The World:
One third of all food produced is lost or wasted–around 1.3 billion tonnes of food–costing the global economy close to $940 billion each year.


One in nine people do not have enough food to eat, that's 793 million people who are undernourished.


If one quarter of the food currently lost or wasted could be saved, it would be enough to feed 870 million hungry people.


If food waste was a country, it would be the third biggest emitter of greenhouse gases after USA and China.


Eliminating global food waste would save 4.4 million tonnes of C02 a year, the equivalent of taking one in four cars off the road.
The UK:
An estimated 20 to 40% of UK fruit and vegetables rejected even before they reach the shops – mostly because they do not match the supermarkets' excessively strict cosmetic standards.


The overall cost to the UK of food waste each year is £17 billion, of which £12.5 billion is the cost to households.


Annual food waste arising within UK households, hospitality and food service, food manufacture, retail and wholesale sectors at around 10 million tonnes, 60% of which could have been avoided.


WRAP estimates that 8.3 million tones of food waste comes from consumers, 1.6 million tones from retailers, 4.1 million tones from food manufacturers, 3 million tones from restaurants, and 3 million tones from other groups.


An estimated 8.4 million people, the equivalent of entire population of London, were living in households reporting having insufficient food in the UK in 2014.


6% of people aged 15 or over in the UK reported struggling to get enough food to eat and a further 4.5% reported that, at least once, they went a full day without anything to eat.
Reposted from UK Harvest, read the original here.